From: http://www.masshightech.com/displayarticledetail.asp?art_id=63485&cat_id=94


Biomed Rounds: Symposium takes a Nobel approach to drug discovery
09/08/2003 08:06 AM www.masshightech.com
By Dyke Hendrickson

There is a novel conference scheduled later this month, but it will not be focusing on either literature or unusual compounds.

The upcoming conference is the Nobel Pauling Biotech Symposium, scheduled for Sept. 28-29 at MIT and organized by Grace H.W. Wong.

The event is named for the late Linus Pauling, scientist and humanitarian, who won Nobel prizes in both chemistry (1954) and peace (1962).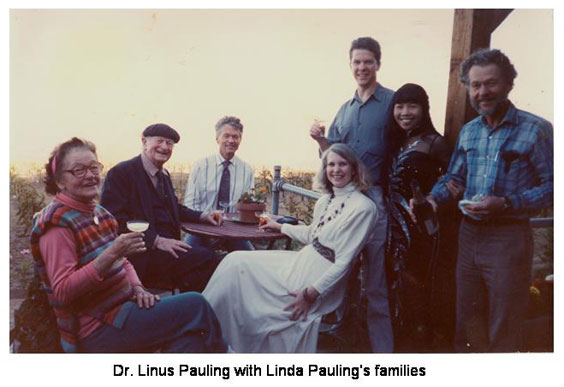 One facet that makes it unusual is that it is free. A second differentiator is the subject matter of discussions. The agenda states that the topic of its primary panel presentation will be " Academia vs. Industry" for new drug discovery.

It is, well, a novel approach that places institutional sectors in an adversarial position as if to determine which sector generates the most useful research.

In terms of science, conference presenters will discuss new findings in the fields of cytokines (any protein produced by cells) and angiogenesis (blood vessel growth).

Key organizer of this gathering is Wong, a bioscience veteran with an egalitarian approach to knowledge and research.

She is a former senior researcher at Genentech, Millennium, AstraZeneca and Serono. And she is interested in disseminating as much information as possible.

Wong, who holds a Ph.D. from the University of Melbourne, says she is willing to run the event at a loss if it means the exchange of useful information.

She knew Linus Pauling personally, said Wong, a scientist known for her willingness to dispute accepted wisdom. She told me that you don't really have an idea if you are not willing to talk about it.

One of my goals is to inspire students of all ages in biotechnology. We want to provide opportunities for life-long learners.

Now she has launched a series of conferences under the name of Pauling, whose family she says she knows well. She has obtained permission to use the name of Linus Pauling.

Many of the speakers scheduled for the event are prominent professionals she has worked with in the past.

Listed as keynote speakers are Alexander Rich, MIT; Louis Tartaglia, Millennium; Timothy Wells, Serono; Dalia Cohen, Novartis Institute; Robert Allen Lewis, Aventis; Steve Wiley, Amgen; Napoleone Ferrara, Genentech; Jeffrey Browning, Biogen; Wolfgang Ketterle, MIT-Harvard; and Eugene Brown, Wyeth.

It is not every independent conference producer that could pull together such an eminent lineup.

But her life story suggests she has developed a knack for prospering under challenging conditions.

The story goes that her family escaped from Communist China to Hong Kong by boat when she was a toddler. She said that she would have been abandoned in China but my sister stuffed me into her belongings and tied me to the front of the boat.

Though the family remained poor, she was able to obtain numerous scholarships. She excelled in school and later sought opportunities in the United States.

Her acumen and energy enabled her to land key research posts at numerous pharmaceutical companies. She has also demonstrated the ability to bond with bright people.

In the past two years she has launched a company, ActoKine Therapeutics, and a nonprofit organization, Student Vision, both based in the Boston area. Student Vision is responsible for organizing the Nobel Pauling symposia. (This is the third event SV has produced).

She says, these symposia provide unique opportunities for people who otherwise could not afford to attend commercial biotechnology meetings (such as) post-docs and people who are unemployed.

Wong offers not only her energy and organizing ability. Evidently, she has been instrumental in providing the gift of life.

She says she has helped produce seven daughters, who were the product of eggs that I donated to my seven women friends who were having fertility problems.

Your Scribe could be wrong, but it appears that Grace H.W. Wong herself is a very novel entity.
---
Dyke Hendrickson reports on biotechnology and medical devices. He can be reached at dhendrickson@masshightech.com.